How to DIY a Beautiful Cork Board Organizer
Winter is here and I am here for it! I love the change of seasons. I love the stillness that winter brings. It's a time for staying home and making comfort foods like my newly famous Beef Bourguignon.
It's time to get together with online friends like Emma at Loving Grace Home and Stacy at Bricks 'n Blooms for some fun blog sharing! You'll love what they are sharing today! I have a list of amazing friends that I am sharing at the end of this post too. If you are in the mood for some winter DIY ideas, then you'll want to check those out as well as my beautiful DIY cork board below!
It's also a time to reflect on the past year and look forward to the next. Have you chosen your word for the year yet? Mine is SIMPLICITY. I want things to be more simple in my life. I have been working for the last few weeks to organize my home and my workspaces. I learned quickly that simplifying and getting organized might take longer than the one day that I gave myself. I started in my closet and bedroom, then moved on to the kitchen and now I am working on my office.
I am a person who needs to see all the things in order to remember them. I still use notecards and calendars and sticky notes! So in order to organize my desk, I decided I needed a corkboard but they are all so plain… Even with a pretty frame, they are not cute. I knew I had seen cork on a roll at Home Depot. My DIY brain went to work! I decided to create my own!
Here's what I came up with!
DIY Cork Board organizer
---
Supplies
Foam Core Board
Brush
Beautiful Frame

How to make your own diy cork board
Trace Out Foam Board

Trace a line with a pencil on your foam core board to fit your frame.

Start Cutting Foam Board

Cut one side with an exact knife or rotary cutter

Make Sure it Fits Your Frame

Test that the foam board fits by pushing it in your frame. You don't want to do all the work and it not fit!

Measuring Out Cork

Place your cork over your cut piece of foam core and mark your corners to cut.

Cut the Cork

Cut the cork around the foam board.

Peel the Backing

Turn your Con-tact paper cork over and peel away a small portion ( about 6 inches) of the backing and line it up with the square corner of the foam core.

Securing the Cork onto Foam Core

Line up your cork and foam core along the bottom edge as perfectly as possible. Slowly press the top of the cork and smooth it out with your hands as you gently peel away the backing sheet all the way to the end. Use your hands to smooth and press the cork to ensure that it is secure and smooth.

Add Mod Podge

I used a generous amount of mod podge because cork is absorbent and I needed it to stay wet and not soak in. Smooth on your mod podge on the corkboard with a foam brush.

Adding the Roycycled Tissue Paper

Line up your Roycycled tissue paper placing the part of the image that you want on your corkboard and gently start placing it on one end and just like the cork, smooth it with your hands as you go. You can lift it and place it back down as long as your mod podge is still wet. You can also use plastic wrap over your hand to not rip the delicate tissue.

Trim Tissue Paper

Turn it over and trim the tissue paper to size. I left about 1/4 of an inch over.

Let it Dry and Add Frame

Let it dry for at least 20 minutes and it's safe to place it in your frame!

Top it off with Accents

Add some cute wooden push pins!

Voila!

I love the way this turned out. It's perfect!
---
As I mentioned, some of my favorite bloggers are sharing all kinds of beautiful winter DIY's today! You can find them all here!
Winter DIY Home Decor Blog Hop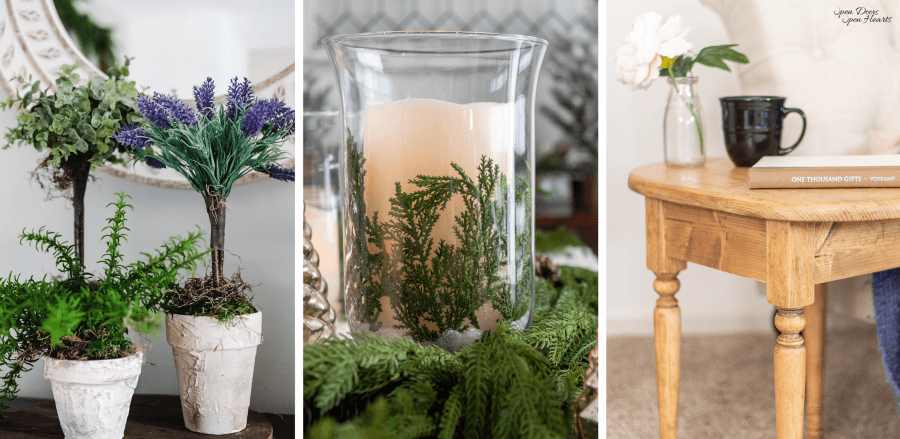 Cottage On Bunker Hill | Midwest Life And Style | Open Doors Open Hearts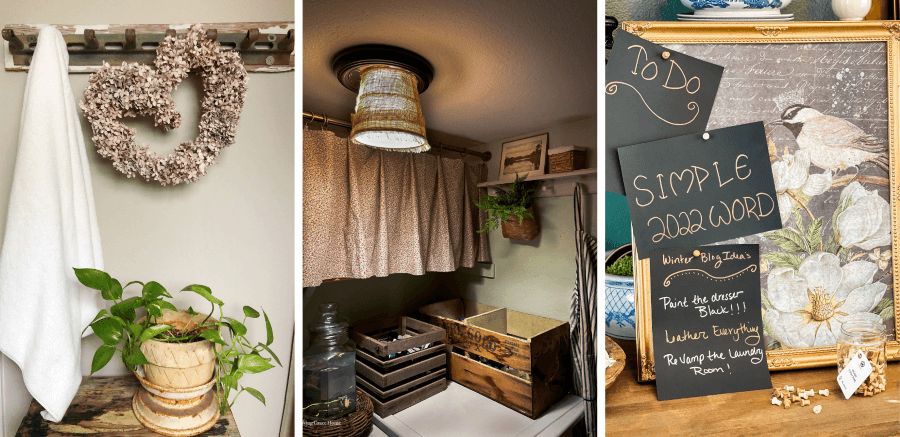 Vintage Home Designs | Loving Grace Home | Amy Sadler Designs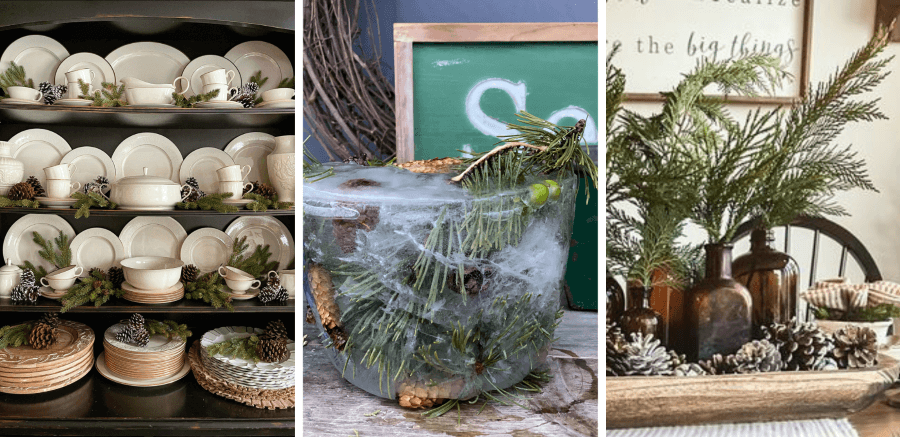 Don't forget to snag your FREE 2022 planner below! A gift from me to you!