Easy DIY Heirloom Pumpkin Kitchen Dish Towel
Today I am using the IOD fruitful harvest stamp from iron orchid designs to make a beautiful, heirloom, pumpkin kitchen dish towel.
I know on social media right now. It looks like everyone is ready for Christmas and I am putting my tree up today too, but I love fall and I am so enjoying the beautiful weather we're having and I'm so looking forward to Thanksgiving with my family.
I've made my heirloom, pumpkin kitchen dish towel from a flour sack towel because I love the size of this for wrapping my homemade bread and giving it as a gift in the fall.
I am going to add it to my Easy Homemade Hostess Gifts To Take To A Party Ideas too! For Christmas, I have the perfect stamp for a towel like this.
Today, my friends and I are sharing some thrifty Thanksgiving, DIYs, and recipes. You can find them linked at the bottom of this post.
My friend Kristi has made a beautiful Thanksgiving floral centerpiece, and I love her thrifty tips and tricks
---
Supply List
Iron Orchid Design Fruitful Harvest stamp
Iron Orchid Design ink
Flour Sack Towels
Brayer
---
How To Use the IOD Fruitful Harvest Stamp on a Kitchen Towel
Ink up

A couple of steps I go through before I start are to add press and seal to my tray so that I can throw that away and keep my tray tidy.
I spread a generous line of ink on the tray and roll my brayer over it making sure to cover my entire brayer roll.

Roll Ink onto IOD Fruitful harvest stamp

Lay your stamp flat on a surface and use the brayer to load the ink onto the fruitful harvest stamp.
I go over it in every direction to make sure I am covering the entire stamp.
Just FYI, I should not have done this step on the towel but I did. Don't do that. LOL

Layout your design

Make sure your flour sack towel is laid out flat on a hard surface.
Decide where your design will fit best.
Fold your IOD Stamp in the center so that you can place it down the center and gently lay out the sides.
Once your IOD fruitful harvest stamp is on the towel, gently and without moving it press it down so that the ink is fully deposited onto the towel.

Lift off

Use one hand to hold the stamp at the top then gently pull straight up.


Repeat

Repeat this process with each stamp until your design is the way you want it

Iron

You will want to heat set your ink with a hot iron.
I would place parchment paper down on top of the ink to keep your iron clean.
Now you are free to wash the towel with no issues. Eventually, it will fade like almost anything hand-dyed will, but this will last a long time.
---
My friend Jennifer at Cottage on Bunker Hill has some fabulous make-ahead holiday breakfast baked goods for you! Go get the easy and thrifty recipe Here!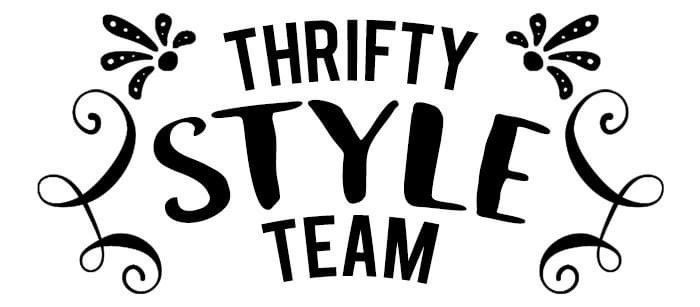 Redhead Can Decorate –How to Create I Miss My Mom Tablescape
Our Crafty Mom –Thanksgiving Hostess Gift Idea
I Should Be Mopping the Floor –Thanksgiving Floral Centerpiece
The How to Home-Fresh Roasted Brussel Sprouts and Sweet Potatoess
DIY Beautify –Pleated DIY Paper Table Runner for Thanksgiving
2 Bees in a Pod –Olive Thanksgiving Tablescape
The Tattered Pew –Free Thanksgiving Place Cards
Cottage on Bunker Hill –Make Ahead Holiday Breakfast Baked Goods
Amy Sadler Designs –Heirloom Pumpkin Kitchen Dish Towel
Simple Nature Decor –Pine Cone Napkin Ring for Rustic Thanksgiving Tablescape
Zucchini Sisters – Thanksgiving Door Hanger Dollar Tree DIY
Sonya Burgess – Styling a Simple Thrifted Thanksgiving Table