One Room Challenge Week 2
I am embarrassed to show you this before picture but I think it will be sweeter when I show you the after in a few weeks, but before I do I need a promise of no judgment. Deal?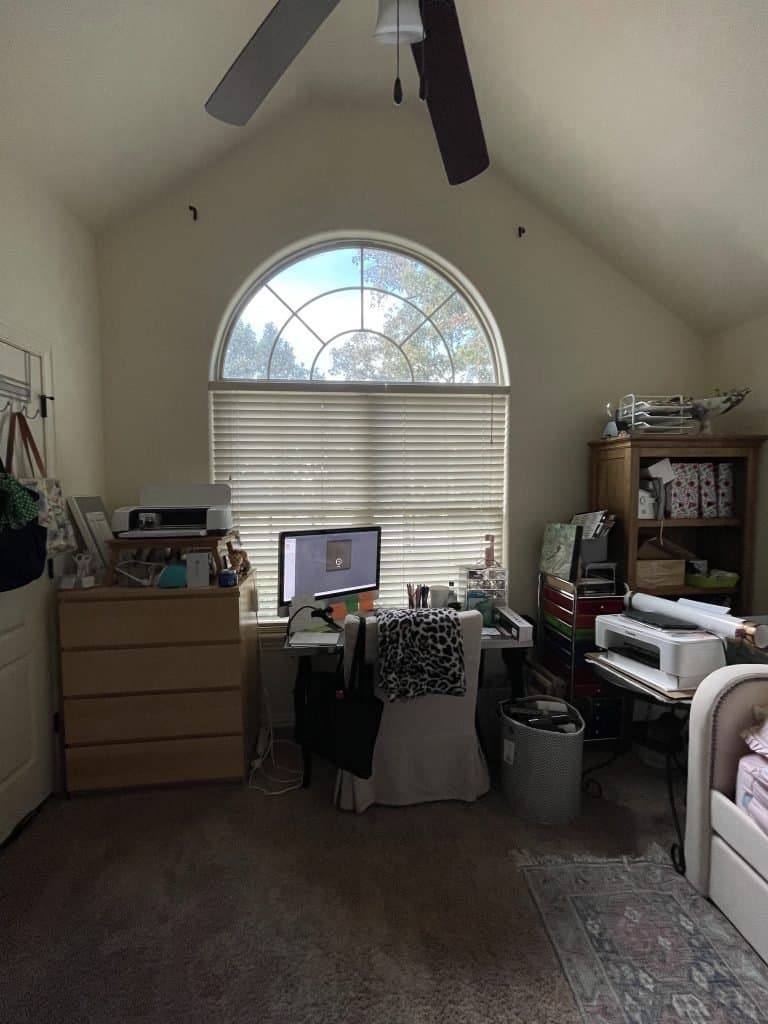 Okay, now the explanation of how we got here. This room first belonged to both of my sons who decided to grow up and move away (I wasn't on board with that at all)! So now it's my office and guest room for when they visit. I need it to be beautiful and functional as both a guest room and an everyday home office. I have a beautiful window and I currently sit facing the window and watch outside as I type and work, but with the revamp my desk is moving to the wallpaper wall. (I think) (so far) (maybe) (I think so)

I got this wallpaper for the kitchen but it was going to hide too much of it so I saved it for this space. The only thing covering it will be my desk and a chair. This is my second time hanging wallpaper myself so I am doing my research. I want to get it right the first time. I will write down my tips and take lots of pictures for you.
This room became my decor closet as well and my Cricut room and it is cluttered with all the fun beautiful things but very cluttered. I will be coming up with some clever storage and ways to organize the space in a creative way! All in 8 weeks.
So, this week, removing all the things and emptying the room of everything to see the blank space. Getting wallpaper up. That's the goal!
I am watching some of the other One Room Challenge guests and I already loved some of the featured designers so I am excited to see what they do. I am learning the ropes from some of the seasoned ORC participants.
Here is some of my inspiration for the room…